DISPOSABLE FACE MASK
Printed with your design
Made in the USA
100% recyclable
The CDC continues to study the transmission of Coronavirus from person to person. In light of recent discoveries, the CDC recommends wearing a face covering to prevent the spread of droplets through common person to person interactions Our disposable face masks are ideal for use when practicing social distancing during activities, like shopping for essentials or walking through high traffic areas in the workplace, to act as a reminder to wash hands before touching your face.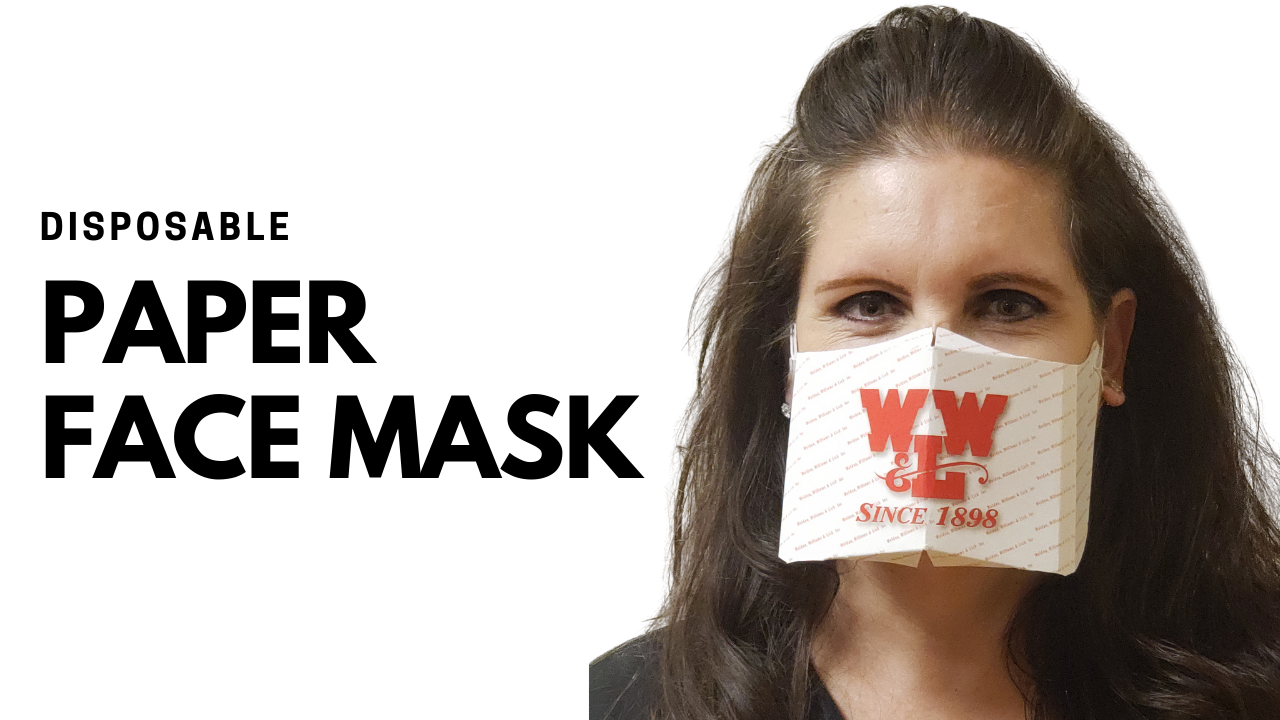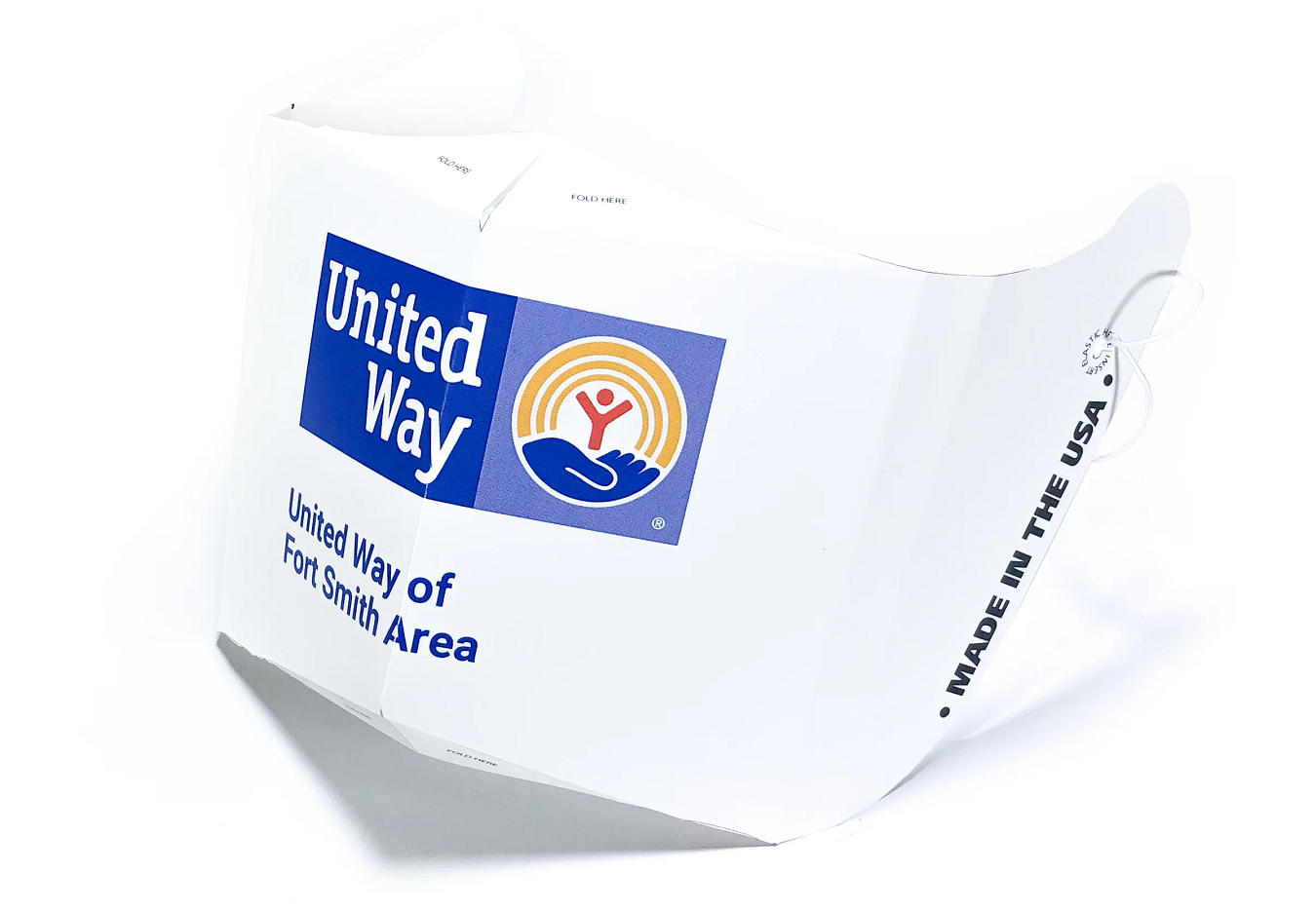 Each paper mask is printed with your design and comes with two 3.5" elastic string ear loops. To wear, simply wrap the right elastic loop around your right ear and guide the mask over your nose and mouth to secure the remaining loop to fit on your left ear. Wear masks daily as an aid to social distancing during COVID-19 and recycle after use. Use our online design tools to completely customize your mask design. These masks can also be written on with a pen to indicate your name, for example.
Product Specifications
500 Pack (500 Custom Disposable Paper Masks per Carton)
Designed for single-use
100% Recyclable
Adult & Youth Size Available
4 Color Process Custom Front
White Inside
White Elastic Loops on Each Side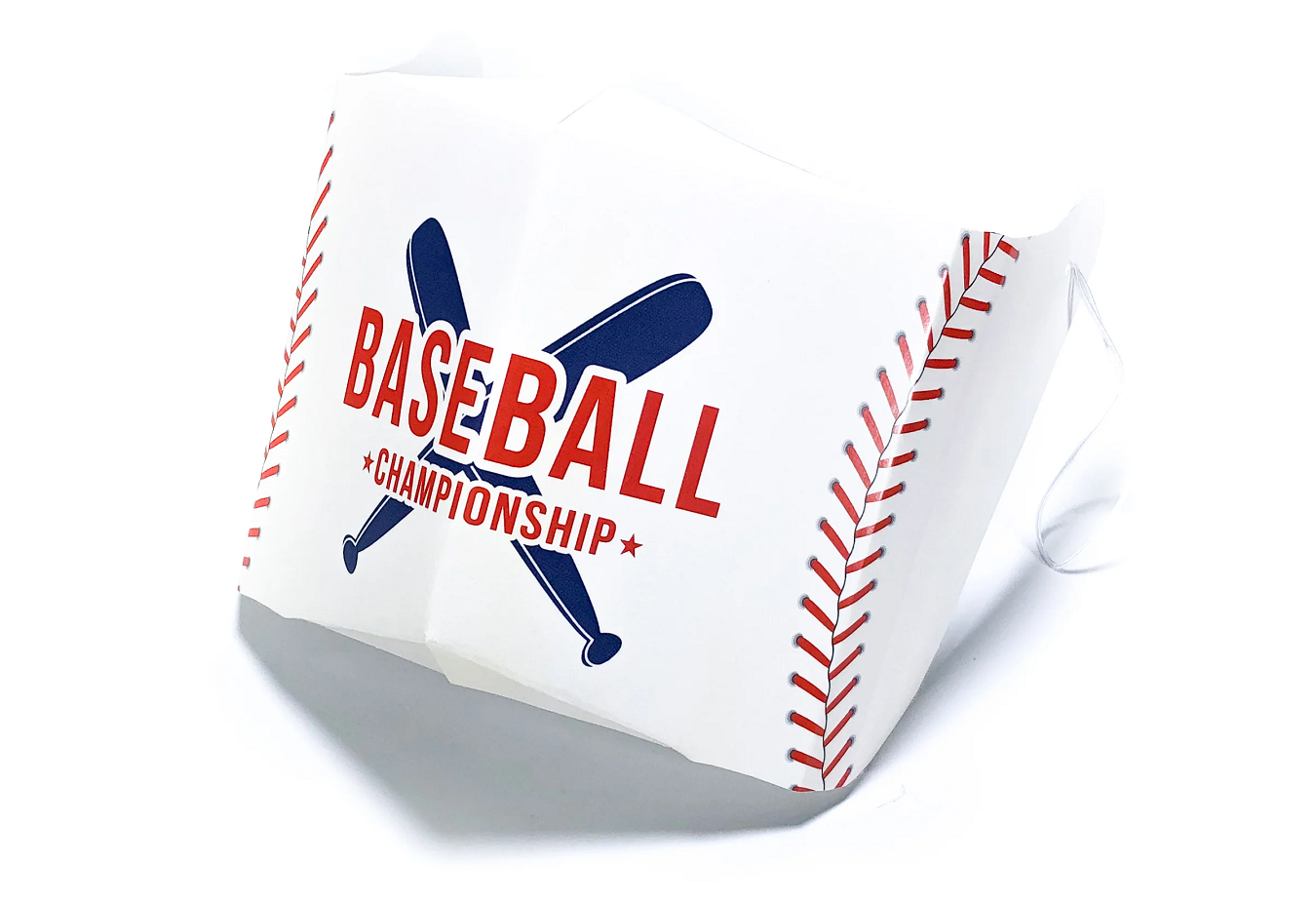 Order today!
For bulk orders of more than 15 Cartons contact our Business Development Managers for Assistance