Disposable Stylus & Touchless Dispensers
The eco-friendly, disposable utensil that serves as a substitute for your finger on public touch-interactive surfaces.
The FreeStylus, when paired with the FreeMotion dispenser, provides a touch-free experience for the consumer.
Designed for everyone, you don't need a smartphone with the correct apps, nor do you need to be an early technology adopter.
Designed to work on all touchscreen technologies, and can be used on hardware buttons and other touch points.
Provides a brandable and visible experience.
Prevents contact exposure at the outset, better solution than adding sanitizers after exposure.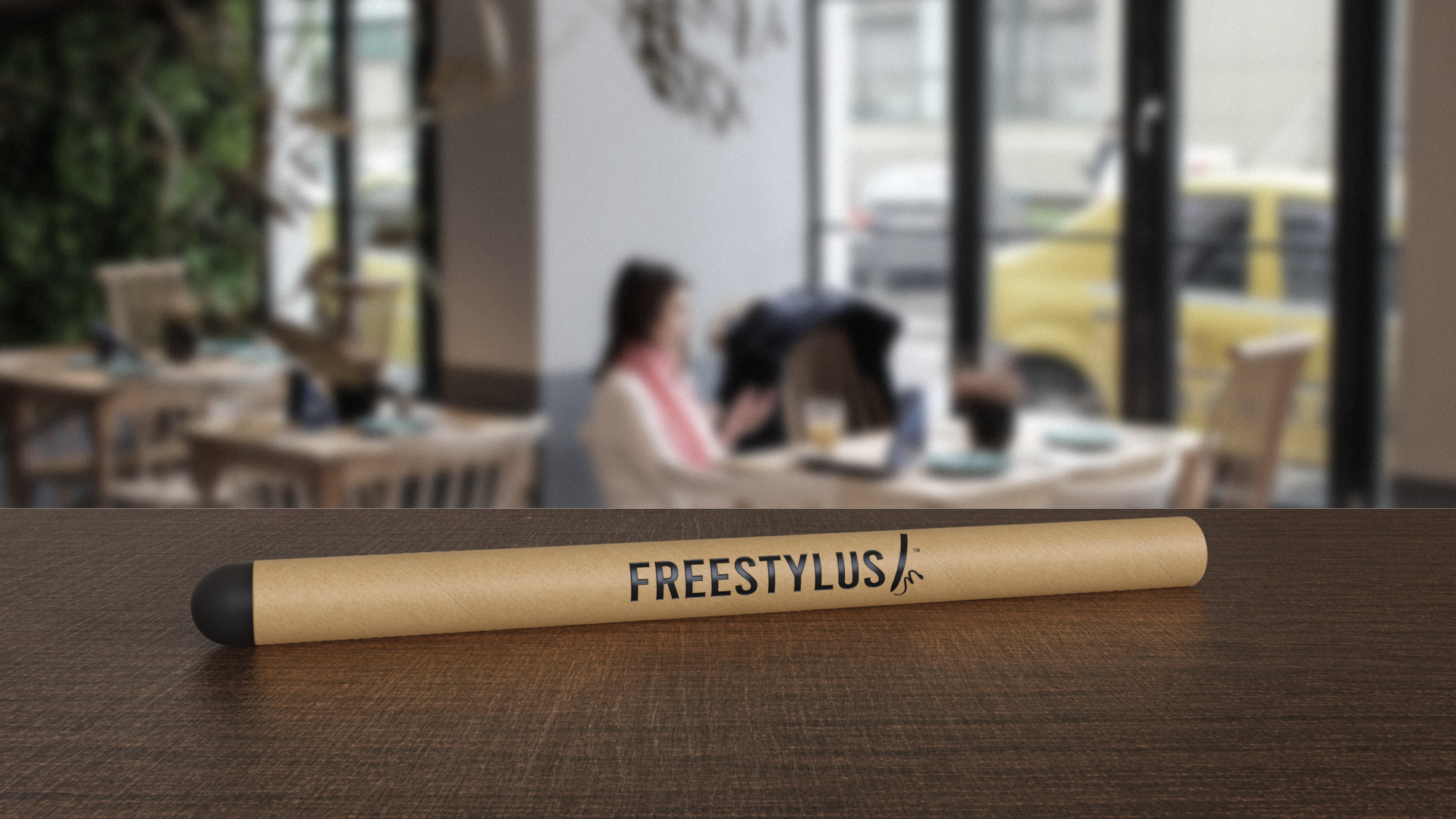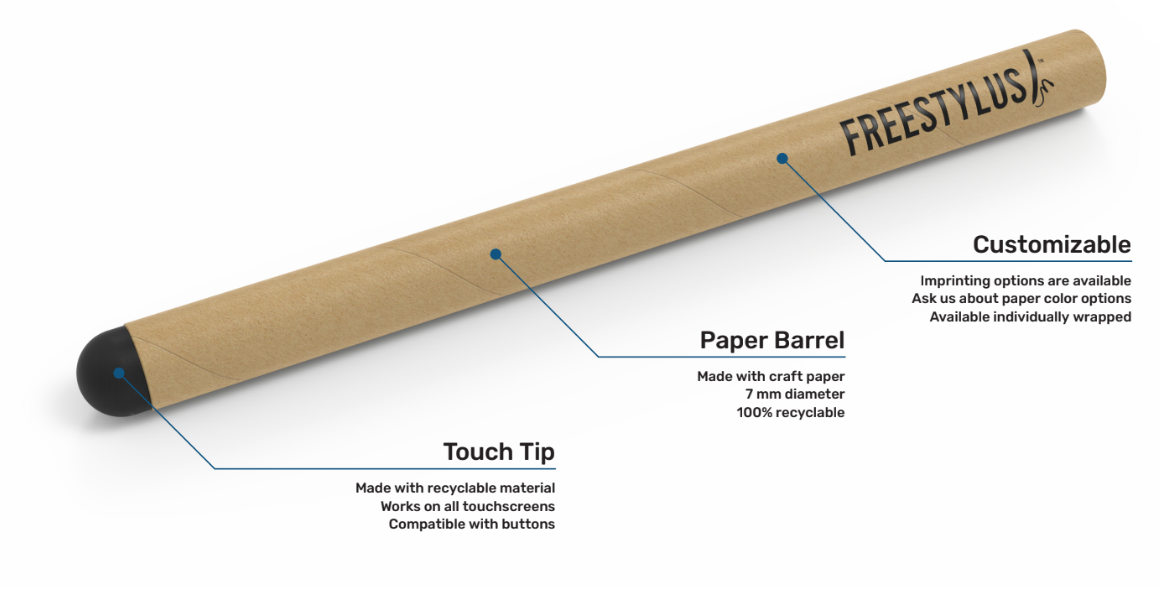 FreeStylus Utensil
A one-time use disposable stylus constructed with eco-friendly material that functions with all capacitive touch screens and physical buttons. This personal protective equipment (PPE) for the public provides a touch-free solution for various public surfaces.
Cost-Effective Stylus
Made With Craft Paper
Compatible With All Touchscreens
Brandable + Durable Design
Touchless Dispensers
A motion sensor triggered FreeStylus dispenser.
Touchless Dispensing Operation
Countertop | Wallmount | Freestanding
450 FreeStylus Capacity
Simple + Quick Refilling
Customizable designs available